Real Estate Company Brings Disruptive Business Model, Featuring 100 Percent Commission, to 11 States in Six Months
October 2, 2013 (KANSAS CITY, Mo.) –– United® Real Estate, a fast-growing urbancentric
real estate and franchise operation company, today announces three new
franchise openings in Beverly Hills, Calif., Pasadena, Calif., and Louisville, Ky. With the
opening of three new offices, United has doubled the markets it services since the
introduction of its franchise model in April 2013, and is now operating in 11 states in
only six months. The United group of companies has been recognized by the Wall
Street Journal, Entrepreneur Magazine, and AllBusiness.com as a top-performing real
estate organization.
Annie Chen, who has over 25 years of experience in real estate investment,
development, financing, sales, and marketing, has purchased the Pasadena, and
Beverly Hills, Calif. United Real Estate franchise markets. Annie previously worked at
RE/MAX® as an associate while managing her own real estate investment portfolio, and
has been an active member of the Building Industry Association (BIA), serving as a
judge for Urban Design Contests. Ching Wong, who formerly worked with RE/MAX®
and has over 28 years experience in real estate sales and management in the California
markets, will be the managing broker of the Beverly Hills and Pasadena United Real
Estate franchises.
"United Real Estate offers a very liberating agent-centric concept and the key to
prosperity and success for everyone involved," said Annie Chen. With its 'Freedom
Model,' United Real Estate is where the true American dream is made possible for all
real estate agents."
Veteran relator and former owner of Mays & Associates, Bonnie Mays, has purchased
the franchise rights to the Louisville, Ky. market. This expansion follows a successful
launch of a United Real Estate office in Lexington, Ky. earlier this year.
"United Real Estate is really about giving agents the freedom to be business
entrepreneurs and to be compensated accordingly," said Bonnie Mays. "I am
overwhelmed by the positive response of our Lexington office, and am very excited
about bringing the opportunity to Louisville agents."
The speed of sales growth for United is attributed to the rapid increase in the number of
dedicated experienced agents who are attracted to United's unique full service 100
percent commission strategy. This "Freedom Model" includes an unmatched full-service
solution that provides the latest training, marketing, technology and access to a national
referral network to real estate agents and to owners of real estate companies through a
franchise offering.
"We are incredibly excited to introduce our agent-centric model to California with an
experienced entrepreneur like Annie to lead the way, and to have the expertise of
Bonnie to expand her already successful United operation into Louisville is a win for
everyone." said Peter Giese, President of United Real Estate. "These new additions
prove that our franchise model is unlike any other in the real estate industry. United is
not only a true franchise business model with a defined process for its owner to follow to
achieve success but one that is backed by a company with an 88 year history of
successfully servicing real estate agents and consumers."
To learn more about the United Real Estate franchise opportunities, please visit
www.unitedrealestatefranchise.com.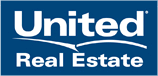 A Closer Look at United Real Estate
Launched in January 2011, United® Real Estate has successfully established rapid
growth real estate companies in the largest metropolitan areas of the United States.
United Real Estate currently operates company-owned real estate brokerages in the
metropolitan cities of: Dallas, Houston, Chicago, Philadelphia and Washington D.C. In
addition, United Real Estate franchise operations are operated in: Pasadena, Beverly
Hills, Houston, Kansas City, Louisville and Lexington.
The 2013 Swanepoel TRENDS
Report, one of the real estate industry's most respected publications, recognized United
Real Estate as a "frontrunner" for rolling out the real estate office of the future. The
United Real Estate system is gaining momentum nationwide through a comprehensive
franchise solution for real estate brokers in urban markets. With a unique, disruptive
business model, United Real Estate is the only company that provides 100%
commission to agents combined with a full suite of state-of-the-art technology and
marketing tools. Additionally, unlike competing franchise systems, United follows the
"protected territory" model, only allowing one franchise per market.