I increased my wealth by $200K in 8 Months Simply for Buying 2 Discounted Properties!
by Linda Pliagas, editor/founder of Realty411 ( http://www.Realty411guide.com)
"Today's Investments Are Tomorrow's Profits"
This quote is beautifully framed and proudly displayed in the reception area of my Los Angeles-based property manager's office — the company's founder has been a local investor for nearly 40 years and has owned, purchased and sold a lot of properties.
Some investors may be put off by this quote because it states that real estate creates a future reward, instead of instant prosperity. Well, this can be quite true.
When we started out as landlords back in 1994, we did not make cashflow. Why? Because our initial down payment was dismal, so everything that was generated from the property, went right back into it.
Yet, we knew real estate was going to create financial security, so we stayed patient, purchased and managed several properties and waited for the right exit strategy. When the time was right, we sold a property for profit and did a 1031 exchange out of state.
What we lacked in cashflow, we earned in appreciation, which resulted in large payout. Then I took the equity and turned it into more monthly cashflow, plus put some extra money into our bank account. Appreciation is awesome because it can increase a person's wealth very quickly.
You may argue that right now we are not seeing any appreciation, so of course, we need to change our strategy. Right now it's all about VALUE. The distressed marketplace is turning out spectacular properties with plenty of "Instant Equity."
Timing is everything in real estate and smart investors need to be taking advantage of buying assets that can earn them money instantly. Deals with $25,000, $50,000 and $100,000 in equity are there for the taking in many prime areas, especially in the California coastal marketplace. In the past eight months, my family and I purchased two value-priced properties, each with an "Instant $100K in Equity."
One property was purchased in Santa Barbara County for $299,000. It was such a great probate deal, that it had two other offers on the first day! We knew it was a steal and made a very strong offer, one that we knew would most likely beat out the others. Sure enough, we ended up getting the property. After a few months of work, including some landscaping, painting, new appliances and other cosmetic updates, we saw the value of the property rise to $410,000.
We saw an increase in equity of over $100,000 in just a few months! Next, we purchased a duplex in West Los Angeles for $485,000; it was a short sale. The ARV (After Repair Value) is $595,000. Again, we were able to find a deal with at least $100,000 in instant equity!
My personal technique over the years has been to buy deeply discounted properties in California, cashflow them a few years and sell them for both a cash profit and a partial 1031 exchange. By doing this, I can cash in a portion of my gain and then also exchange the CA equity to an out-of-state rental, which can generate more cashflow. Right now because the market is uncertain and we may not see appreciation for a while, it's especially important to purchase right.
Before buying a property, make sure there is plenty of equity in the deal to diminish risk — just in case it doesn't work out and you need to liquidate. Remember that every property acquisition produces unique stresses and challenges, as well as rewards. It's important not to make a common mistake made by many investors: Overbuying.
I've seen the smartest investors lose control because they simply purchased more properties than they could possibly handle. Stay level-headed and focused, don't get to excited and put every penny you have into real estate. You need strong reserves for life, realty mishaps and emergencies.
Having rentals may not be for everyone, but even in my own neighborhoo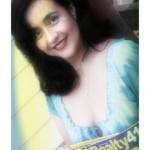 d, I see the financial advantages of being a landlord. My neighbors who are retired and own income property are by far better off financially than those who are the same age and do not own real estate, other than their primary home.
I may not always like to be a landlord, but I just added over $200,000 in equity to my family's portfolio by simply purchasing and managing two assets! And, what I did was not difficult nor complicated.
The deals are out there for you to also find. The time is perfect for you to also increase your family's wealth with some "Instant Equity."